My grandmother pasted a photo of her daughter on top of a shareholder certificate. I allways thought it was a diploma given to my aunt, until I observe more carefully and realized that nothing match with the feminine figure. Then I was surprised by what I consider a radical gesture, modifying a legal document to construct a personal desire.
When she overlapped the photo over the shareholder, she created a new image, the one that looks like a sort of institutional recognition. In this new image, we see an affective and economical value display. When I exhibited in an art context, I added third value to the image, an artistic and libidinal one.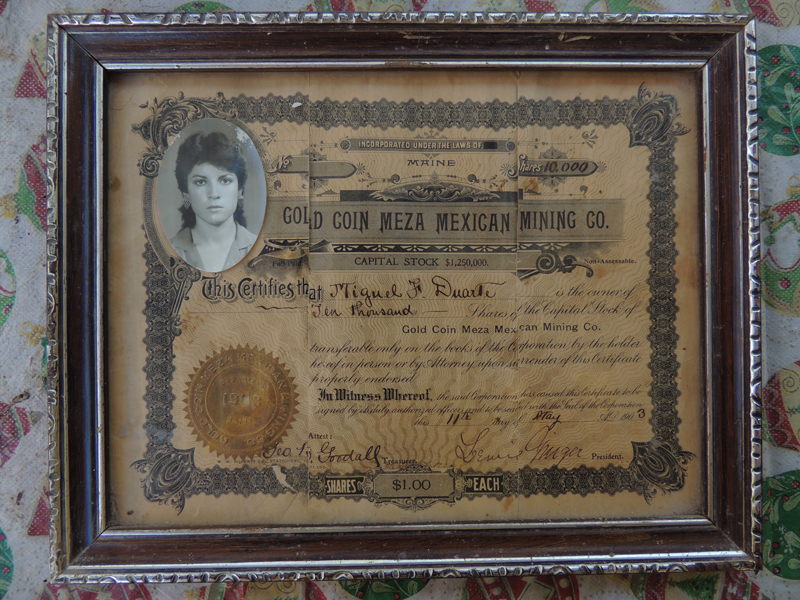 The paper is an original shareholder signed in 1903, under the laws of Maine by the GOLD COIN MEZA MEXICAN MINIG CO. on behalf of "Miguel Duarte" shares on the capital stock. Miguel Duarte is the grandfather of my grandmother. This paper used to be in a box with papers that no one in the familly was giving attention, until my grandmother decided to intervene it. She past away years before I discover it so I don't have more information about the history of the document.